The Warehouse Group Foundation
Help Make New Zealand a Better Place to Live
The Warehouse Group Foundation was established in 2013 because we believe that when we partner with Kiwis throughout New Zealand, with our suppliers and with our 12,000 team members we really can make a difference and "Help Make New Zealand a Better Place to Live".
The Foundation manages and provides governance for the community support partnerships which all companies within The Warehouse Group operate. It is registered with The Charities Commission.
The Foundation:
Determines the community organisations that will be supported each year by businesses with The Warehouse Group
Manages the funding of community partners
Co-ordinates activities so that we can maximise opportunities and relationships between the many community organisations we support
Manages the relationships with our many suppliers and members of the public who support our community partnerships
We know that Kiwis want to "Help Make New Zealand a Better Place to Live". If you'd like to join the many people who are doing this by becoming a Foundation partner click here. When you become a partner with The Warehouse Group Foundation you'll receive regular email updates to let you know how the Foundation is supporting Kiwi communities.
If you would like to make a donation to The Warehouse Group Foundation for the work it does in supporting Kiwi communities click here.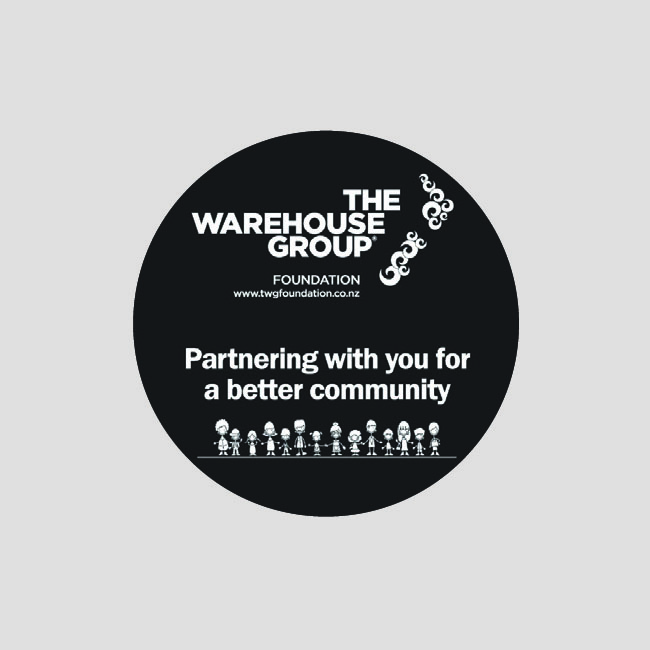 Community Partnerships
The Warehouse, Warehouse Stationery and Noel Leeming all operate their own community partnership programmes under the umbrella of The Warehouse Group Foundation to reflect their own position within the communities they are part of. These programmes are a mix of national, regional and neighbourhood store initiatives.
To learn more about these community partnerships please click the links below:
World Vision
The Warehouse Group is also proud to support World Vision when there is a need as a result of natural disasters either in New Zealand or overseas, particularly around the South Pacific or Asia.
World Vision New Zealand has been working for over 40 years transforming the lives of children and families in extreme poverty overseas. Kiwis have helped us make a massive difference through our Child Sponsorship programmes, 40Hour Famine, Smiles gift catalogue and emergency relief work.
We are currently working in countries across Africa, Asia, Pacific, Latin America and the Middle East. Our focus is always on vulnerable children, ensuring they and their families are safe, have homes, food, water, improved healthcare and education, and hope for the future.
See more information on www.worldvision.org.nz