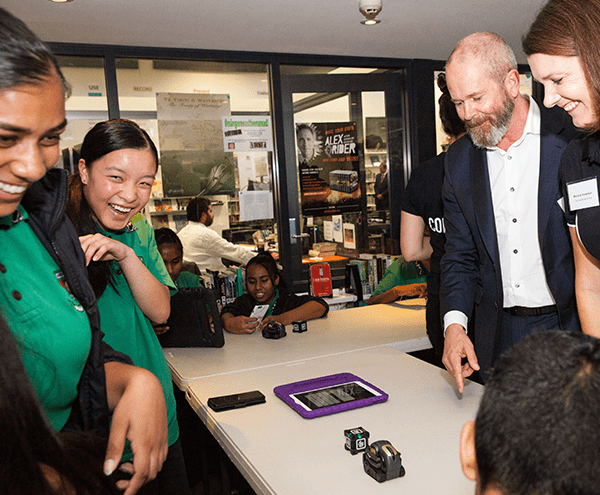 The Warehouse Group are the founding industry partner with IBM & Manukau Institute of Technology to launch P-TECH ("Pathways in Technology") education and workforce preparedness model to New Zealand which prepares young New Zealanders for technology-related careers.

In the P-Tech model, schools, tertiary education organisations and companies partner, enabling students to earn relevant tertiary qualifications that connect to competitive entry-level careers, as well as develop the academic, technical and professional skills -- such as critical thinking, problem solving and communication -- required to compete in the 21st century economy.
Established in 2011, by IBM in partnership with educators, there are expected to be more than 200 schools involved in P-TECH worldwide by the end of this year, with more than 600 industry partners. P-TECH is a response to the growing recognition that for many emerging, unfilled technology-related roles, sometimes called "new collar" positions, flexible and relevant credentials and skills are paramount.
In the P-TECH programme students will be supported to complete a five year structured programme at high school and in tertiary education. Students will complete each level of NCEA and make progress towards a tertiary qualification while at school. Upon completing the programme, students will have both their NCEA qualifications and a New Zealand Diploma aligned to industry needs. Participating students will be 'first in line' for entry-level jobs with industry partners, including IBM and The Warehouse Group.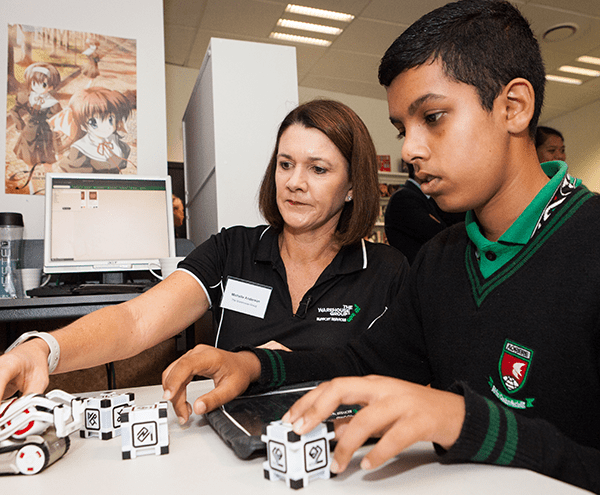 The first full year of P-TECH will begin at the two Auckland high schools (Aorere College and Manurewa High School) in February 2020 for approximately 30-40Year 11 students. The programme is expected to grow as more employers, tertiary institutes and schools join.
Industry partners will play a vital role by giving students a range of workplace experiences including mentoring, worksite visits and paid internships, and by contributing to a 'skills mapping' process to ensure skills being developed are aligned with ICT jobs that are in short supply, such as software engineers, web developers and security specialists. A co-ordinator funded by industry ensures that industry and education partners are tightly synchronised.

Michelle Anderson, Chief Digital Officer at The Warehouse Group says "We have an established intern programme and we're looking forward to expanding this with P-TECH.This is a powerful partnership that combines high school, tertiary and industry working together to ensure work readiness and develop in-demand credentials and skills that employers need now and in the future."
New Zealand and many other countries are experiencing a shortage of ICT and STEM skills as a result of industries being reshaped by data science, AI, cloud computing and cybersecurity. A report by the Digital Skills Forum in December 2017 stated that New Zealand has a significant and growing digital skills shortage, primarily due to the increasing speed and scale of demand for technology-related skills.
IBM started the P-TECH model in 2011 in Brooklyn, New York, in collaboration with the education and business communities. Early results in the U.S. show P-TECH graduation rates five times the on-time community college graduation rate for low-income students. For more information, please visit ptech.org
Back to news
Subscribe for news updates