As Aotearoa/New Zealand grapples with rising levels of obesity and mental health issues, Torpedo7 is helping to combat these twin challenges by getting Kiwis into the great outdoors.
Outdoor physical activity not only improves physical fitness, but also supports mental wellbeing. Social enterprise 'Got to Get Out' is on a mission to get Kiwis off the couch – and their screens and devices – and into the outdoors.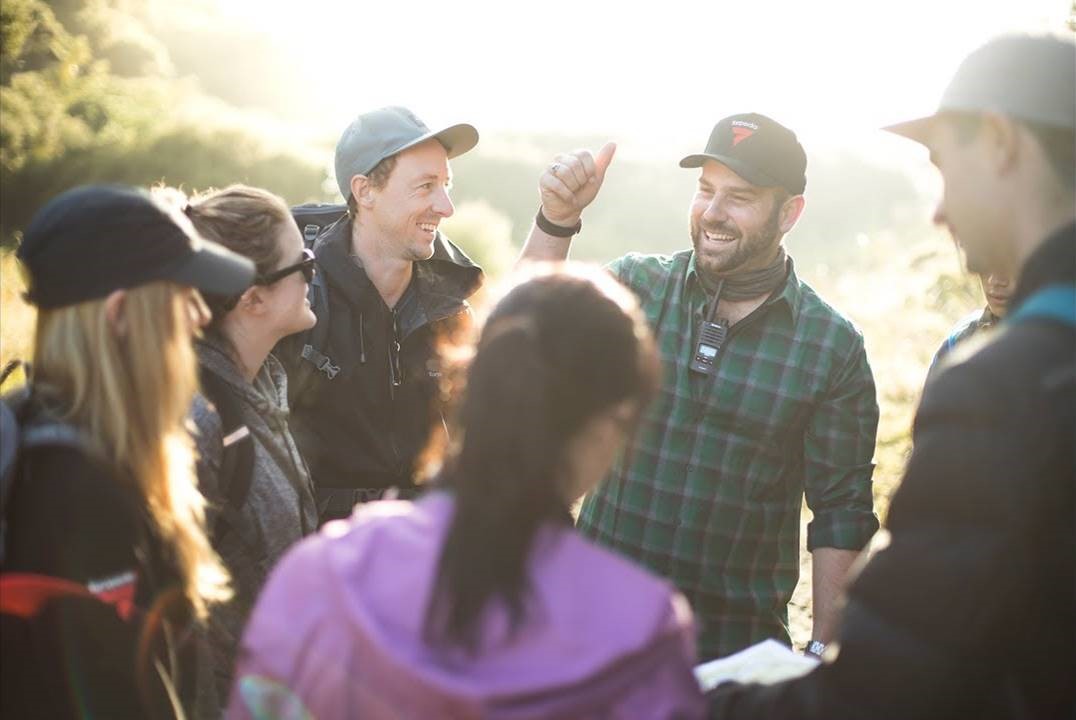 And now Torpedo7 Club has announced a partnershipwith Got to Get Out to promote outdoor adventure and activity. Torpedo7 Club is offering 100 free nationwide outdoor experiences via Got to Get Out to bring together adventure seekers and offer them active fun in the outdoors.
This initiative by Torpedo7 reflects The Warehouse Group's commitment to Kiwi wellbeing and to making a difference on issues that matter to Aotearoa/New Zealand.
Ministry of Health statistics show that two-thirds of Kiwis are considered overweight or obese and an estimate of 636,000 adults are diagnosed with a mood and/or anxiety disorder in New Zealand.These are just some of the statistics that Got to Get Out is trying to improve.
Got to Get Out was founded in 2014 by New Zealand social entrepreneur Robert Bruce, a 2019 semi-finalist KiwiBank's New Zealander of the Year. While hiking at Mount Everest Base Camp, Bruce realised his calling was to mobilise people to get outdoors and as a result, the social enterprise 'Got to Get Out' was created.
Since then, Got to Get Out has hosted more than 250 outdoor events, mobilising around 5,000 people to get moving, often for the first time in an outdoors or adventure setting.
"Got to Get Out started as a dream to get New Zealanders off the couch and get them moving, with a view to help improve the countries physical and mental health statistics. I think most people acknowledge that getting outdoors is good for their wellbeing, but arranging the trips, especially as a first timer can be daunting, so that's where Got To Get Out comes in," says Bruce.
Bruce says he is thrilled to partner with Torpedo7 Club, a company that shares his commitment to helping New Zealand get active.
The partnership with Torpedo7 will help those keen to get into the outdoors with activities including hiking, mountain biking, paddle boarding, skiing and snowboarding.
Bruce says the benefits to wellbeing of getting into the outdoors is well understood, but that arranging trips, especially as a first timer, can be daunting, and this is where Got to Get Out comes in.
Torpedo7 Chief Executive, Tim Edwards, welcomed the partnership saying Torpedo7 is all about helping Kiwis get out into the great outdoors to enjoy experiences that needn't cost a lot of money, but that are fun and bring profound benefits.
"Bringing experiences to Torpedo7 Club members in partnership with Got to Get Out is a great way to do this," said Edwards.
To find an event near you, visit www.torpedo7.com/torpedo7club.
Back to news
Subscribe for news updates