As New Zealand Sign Language Week continues, Noel Leeming's Papakura storeperson, Casey-Anne Fenton is encouraging her colleagues, as well as Kiwis everywhere to learn to sign.
Even though Fenton has opted for a career in retail rather than as a translator, her seven years study of sign language continues to prove useful, and she enjoys keeping in touch with signing, having made many friends within the deaf community.
Fenton began learning to sign as part of her Duke of Edinburgh programme in secondary school. She took part in NZSL Taster Classes – classes she later went on to teach and that she says are a great way to start – before going to night classes and then studying sign language at AUT.
Her interest in retail is in the back room, stores and supply chain. But she is regularly called out to the shop floor at Noel Leeming's Papakura store to help the sales team with inquiries from deaf customers.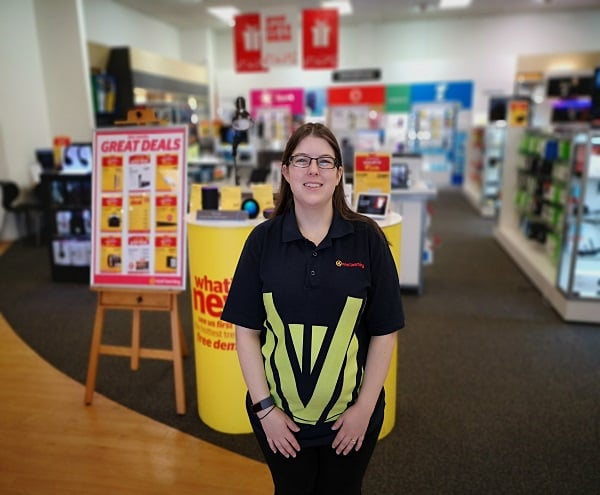 She recently helped a customer who had come all the way from Manukau because they had been told there was someone who signed at her Papakura store.
"It was a repair on their drone, and they said someone had told them someone at Papakura could sign, so they had come because they thought it would be easier to organise," she said.
"Because I'm not part of the deaf community myself, customers are often surprised I can sign," she says. "I really enjoy using my NZ sign language to help deaf customers, especially those who might be looking for things like headphones or other equipment to help those with hearing challenges.
"While I wasn't motivated to learn because I or any of my family is deaf, I every much enjoy being part of the signing community, and would encourage anyone to learn," she says. "NZSL have great resources and learning a little can go a long way and prove very practical."
Fenton has been part of The Warehouse Group for two years and is encouraging her Noel Leeming colleagues to broaden their knowledge of NZ sign language.
She says she still uses sign language regularly not only with friends but with customers who come into the store.
"I sometimes help several customers a week or sometimes there's longer periods between customers seeking help using sign," she says.
"Signing with a customer is a much easier form of communication when it's their main language," she says. "It makes their lives easier and ours, and is rewarding.
"It's definitely really fun," she says. "Taster Classes, for example, teach sign within a specific setting and teachers come to you so you can learn in a practical relevant environment whether it's your workplace or an environment like a classroom or a hospital.
"It's very expressive, and, like any language, it opens up new ways to think about things."
Back to news
Subscribe for news updates