As the world is gasping for air, slowly moving past the worst of the pandemic, we are looking at our beloved country, our frazzled economy, our bruised communities, and asking ourselves the question: What does sustainability stand for in a post COVID-19 world? Where should we make the best use of leadership to deliver what our country needs the most? How do we balance economic recovery, social support and the longer-term urgency to address climate change and protect our planet?
In this newsletter, our team shares with you how The Warehouse Group and our brands have been adapting to that changing world and staying committed to being Here for Good to get through this seismic period. One conclusion emerges louder than ever: our belief that through uncertainty, a north star rooted in purpose, sustainability, community support and education is what matters the most.
David
P.S. Please go check our new Lunn Avenue The Warehouse and Warehouse Stationery store, where all signage celebrates our sustainability choices, and is yet another location where New Zealanders can access sustainably sourced goods at great value prices.
---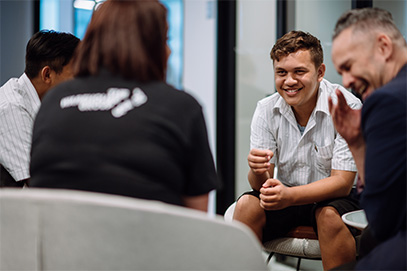 COVID-19 as a digital learning accelerant
The past few months have been an overwhelming time of community support and togetherness despite our physical distance from each other. For the hundreds of young people participating in our youth and gateway programmes, like P-TECH and Blue/Red Shirts in Schools, hitting pause on the programmes just wasn't an option. We were able to help these students continue to thrive in their lessons and keep earning their credits. In this time, we've learned how leaning fully into digital-first behaviours can benefit our business and the impact we have on others.
---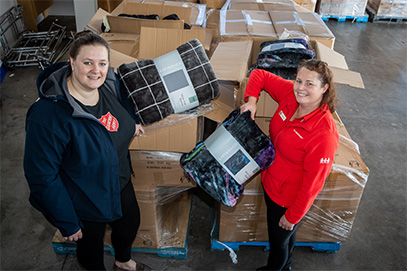 Ensuring Kiwis have healthy homes
A staggering one in two New Zealand homes is considered unhealthy. As a direct result of this, one in six Kiwis suffer from a respiratory condition, the highest rate in the developed world. To combat this, we've created the new Healthy Homes campaign, designed to ensure at-risk New Zealanders don't suffer this winter because of their unhealthy homes. The goal of the campaign is not only to raise money for our charity partners Plunket, Variety and The Salvation Army, but to raise awareness around the importance of a healthy home and how to achieve it.
---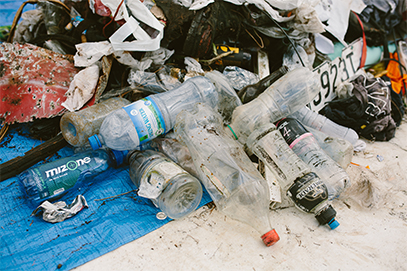 Tackling plastic pollution
There's nothing quite like a visit to the beach. Here in New Zealand, our beaches are known for their beautiful scenery, the stunning black sand and, increasingly, the amount of plastic polluting these idyllic settings. Plastic pollution is doing more than just tarnishing the image of our pristine beaches, it is directly impacting the health and wellbeing of ourselves and our wildlife. Learn more about what we're doing to address the plastic problem in our environment and in our packaging.
---
Back to news
Subscribe for news updates