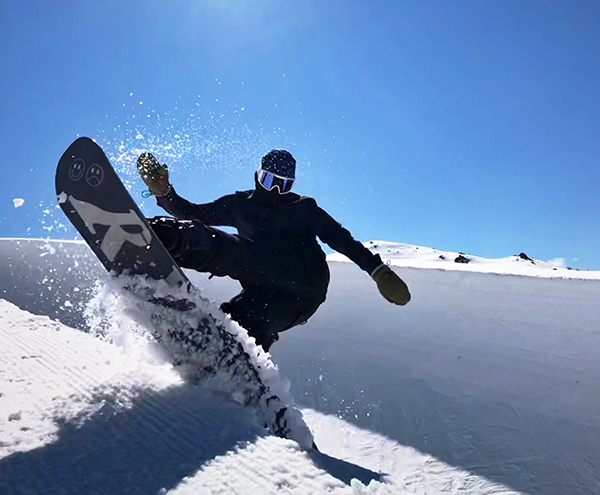 The 2019 NZ Workplace Diversity Survey by Diversity Works NZ has identified wellbeing/wellness to be the most important diversity issue facing Kiwi businesses.
This comes as no surprise to Terry Johnson General Manager Health & Safety and Wellbeing at The Warehouse Group who says the company is more focused than ever on this issue in response to feedback from the team.
The survey report was commissioned by Diversity Works New Zealand, an industry organisation that supports companies in their transition to more diverse workplaces. The report was produced by Dr Ritu Parna Roy from the University of Auckland, Dr Jessica Terruhn from Massey University and Distinguished Professor Paul Spoonley from Massey University.
It found wellbeing/wellness, gender and bias to be respectively the three most important diversity issues facing New Zealand companies with wellbeing, at 79.6% clearly the leading issue.
Johnson says The Warehouse Group is continuing to increase its focus on wellbeing with programmes to ensure its team members can take time and access resources when they need to.
These initiatives include:
Lifestyle leave – this lets team members purchase five to ten days additional leave a year to pursue personal interests and passions; it's designed to support positive mental health
'Suicide: Supporting those at risk' policy, designed to ensure early support is available to address significant mental distress among team members. The policy aims to minimise access barriers to primary care, and educates managers on how to support and respond to team members who may be experiencing mental distress.
Free counselling to team members and their families, and the policy provides additional support by way of a free GP visit, and the opportunity to take leave to support family members or colleagues experiencing mental distress.
Domestic Violence Policy – launched in 2015 to support team members experiencing family violence. We provided training to managers on how to appropriately support employees, and made resources and information available on our intranet. In 2016 we created a shielded icon on our external website to allow women to access help and support services in a way that is untraceable on their computer.
Fundraising to support programmes that reduce the impact of family violence in New Zealand, including raising $638,000 through The Warehouse Group Gala Dinner (2018) for the Breakthrough programme, a partnership between The Salvation Army and The Parenting Place to help fathers with a history of domestic violence become better dads.
Encouraging other NZ businesses – around 100 other businesses interested in developing their own domestic violence policies. TWG has been acknowledged for its work in this area by Women's Refuge, and it became the first organisation in New Zealand to become White Ribbon accredited in 2017.
"More than ever businesses need to be attuned to identifying issues early, and supporting colleagues, before their conditions become acute," said Johnson. "People will be better able to look after their own wellbeing and mental health, when they know there are resources available, what these are, and how to access them."
Learning Designer Michael Venville has been working for The Warehouse Group for 14 years and has taken Lifestyle Leave since it was first offered about five years ago.
He is a passionate snowboarder and he uses the leave to go to the mountains two or three or four times a year in New Zealand and for trips overseas.
"Snowboarding is my favourite thing to do. It lets me forget everything I'm worried about and let go. Lifestyle Leave takes away the stress of not having enough leave meaning I can follow my passion and spread the cost across the year," says Venville.
Johnson says in addition to its existing programmes, the Group is looking forward to participating in a pilot of a virtual counselling service, using an application developed in partnership with All Blacks legend Sir John Kirwan. The app, created by emerging Kiwi tech company FaceMe, will allow team members to confidentially discuss mental health issues online. The Warehouse Group is one of three companies that will help pilot the programme.
Back to news
Subscribe for news updates