Curious to see what the buzz about Smart Homes is all about? Leading technology and appliance retailer, Noel Leeming, has unveiled its latest shopping innovation that can help you do just that – The Noel Leeming Smart Home.
The experiential pop-up store at Westfield Newmarket showcases the very best in smart-home appliance technology. Displayed as a 100sqm apartment, the Smart Home features a fully integrated kitchen, bathroom, bedroom, laundry, living and office areas, bringing smart-enabled home appliance systems together for Kiwis to experience first-hand.
Noel Leeming CEO, Tim Edwards, says leading brands are displayed in a revolutionary way.
"This isn't a normal retail store - the Noel Leeming Smart Home experience showcases smart-home capability like never before – enabling Kiwis to experience how technology and appliances can be integrated for life and lifestyle – to make our living easier."
"Think Wi-Fi enabled heat pumps, smart door-locking and security systems, lighting, placing an online supermarket order from the door of your fridge, and controlling the functionality of your home, whether you're there or not."
"Our Smart Home is set up so our customers can walk through and imagine their homes enabled in the same way," says Mr Edwards.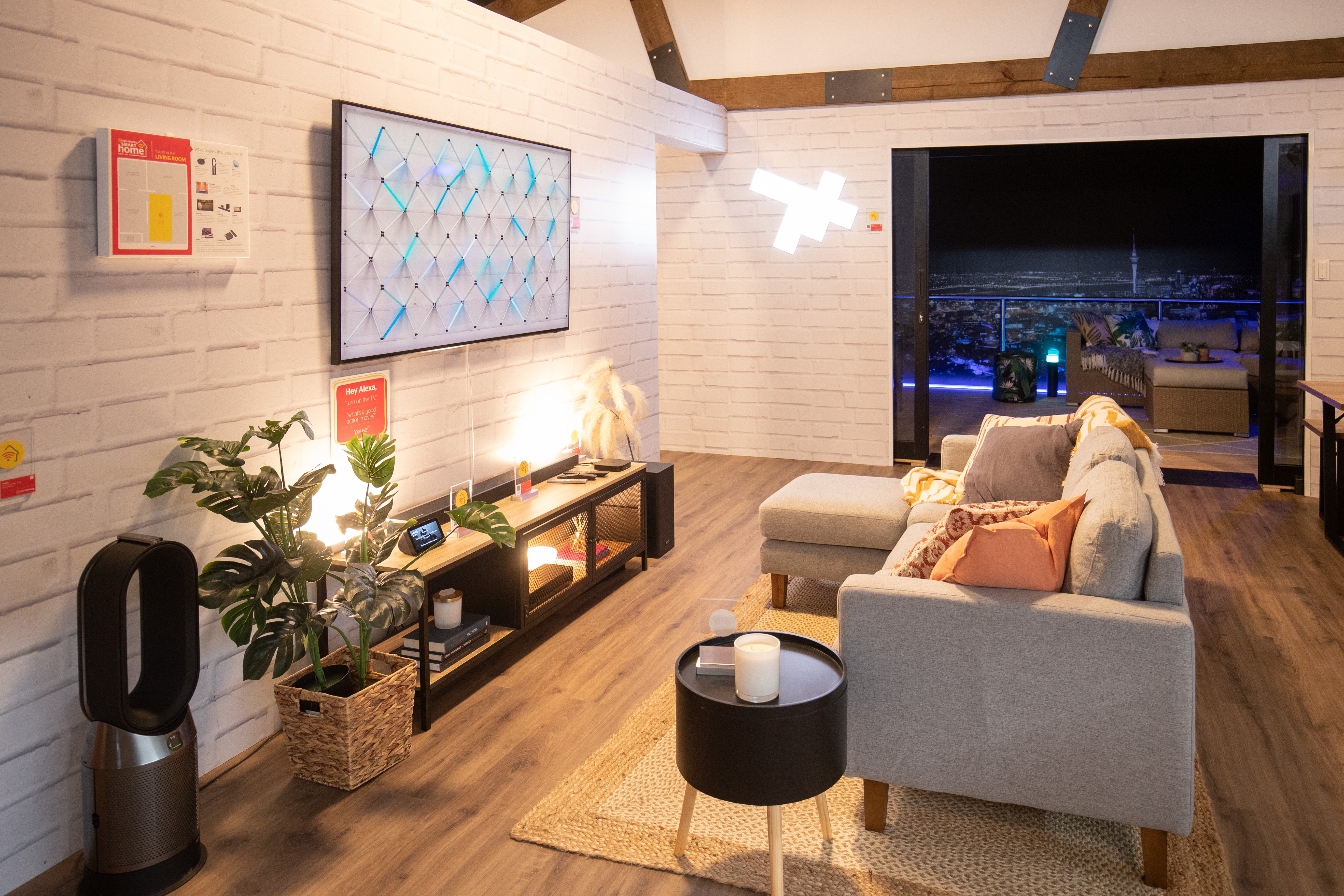 Leading products from Amazon, Samsung, Philips, Ring, TP-LINK, Bose, Vodafone, HP and more are on display. The Noel Leeming Smart-Home Pop-Up is located on level 3 of Westfield Newmarket until February 2020, and Noel Leeming Tech Solutions experts are available to provide expert advice on in-home setup and to help map out a smart home solution that works for you.
The Noel Leeming Smart-Home Pop-Up follows the opening of Noel Leeming at Westfield Newmarket in September. The flagship store includes cutting-edge technology and premium offerings, including Noel Leeming's newest employee, digital human Nola. Nola is one of the first human-like interfaces backed by artificial intelligence in a New Zealand retail store and is able to help customers navigate the store and answer any questions they may have.
Back to news
Subscribe for news updates